What would one new client per month look like for your Practice?
Find out below with our calculator
The first thing a new client will do when they hear about your business is check out your website.
Potential clients will judge your business based on your website. We guarantee that your website will leave a lasting impression on your clients.
AccountPulse is always up-to-date content on your website
AccountPulse delivers the "wow" factor, including real-time taxation and financial updates, daily news articles, personalised budget summary and informative newsletters. Your website will be modern, fresh and always up-to-date, do you think that will impress new clients and encourage them to get in touch with you?
SearchPulse is Search Engine Optimisation (SEO) for your website
SearchPulse is a specialised Search Engine Optimisation (SEO) service created specifically for accountants. We recognise the distinctive requirements and obstacles faced by accounting practices in today's digital realm. Our comprehensive SEO strategies are meticulously designed to elevate your online visibility, boost organic traffic, and drive leads.
On average we gain at least one new client per month as a direct result of having an up-to-date website*
*72% return feedback, based on a survey with 257 clients in our network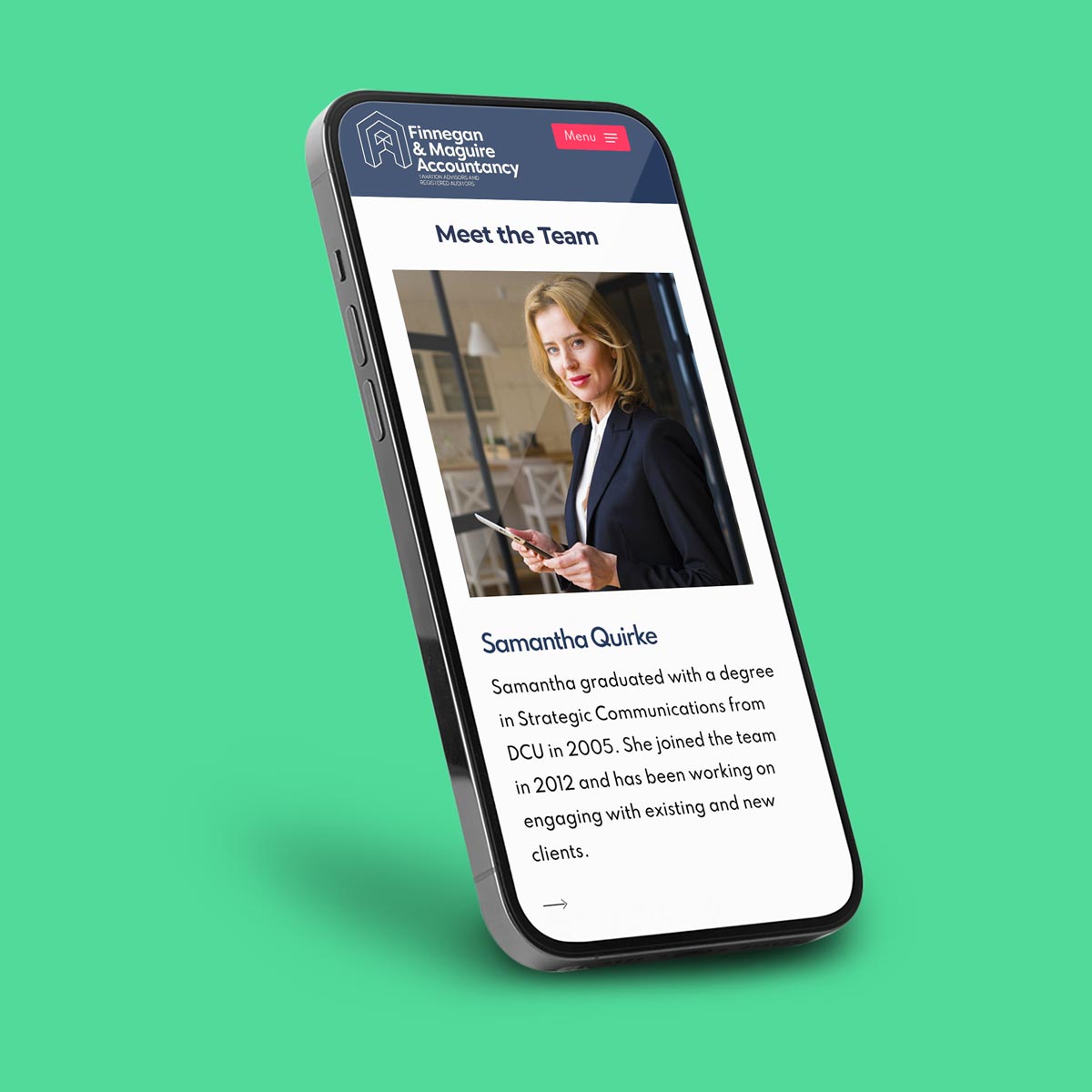 We are your specialist marketing department
We add the latest taxation, financial and accountancy resources to your website along with daily business news. We create a personalised branded newsletter every quarter and a personalised budget summary each year for you, (these documents are great to use to keep in touch with your clients). We also make it easy for you to take credit card payments and for your clients to make telephone or video call bookings, all through your website.
Need a grant for your website and SEO?
If you have been trading for over 6 months and have less than 10 employees, then the Trading Online Voucher grant is the perfect way to kickstart your marketing. Check out our sister website.
Munster's Largest Dedicated Fire Alarm Specialists. We developed their content, branding and website, all through our 360 Marketing Plan.
Manufacturing can be complex, but it doesn't have to be. Ireland's top industrial & manufacturing firms use Aqua Design for volume and one-off orders. We developed their content, branding and website, all through our 360 Marketing Plan.